Apolune is: Procedural. Evolutionary. Always unique. Shooter. Space.
Simple controls that can be mapped to any controller type. High quality FLAC music sources (1GB of the game). Two Player Local Co-op. Ludicrous evolutions beyond 500 kills.
THE GAME: It starts slow. Enjoy your orbit around Earth and get used to the controls. Rope in a second player with the "Y" key mapped to your favorite controller. Lament on how long it takes to rotate your ship. Blast some baddies. Hyperspace evolve. Speed up a little, then a little more, as more enemies start bearing down on you.
Listen for the bonus sound. When it happens your ship will unlock a new technology level.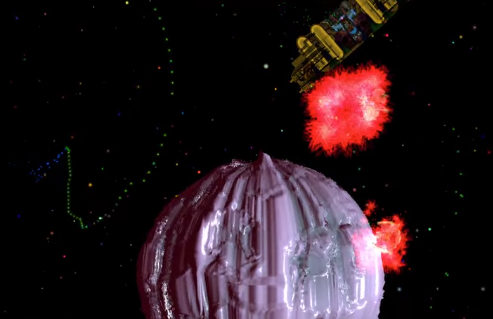 Apolune (n) the farthest point of orbit achieved by a satellite from its moon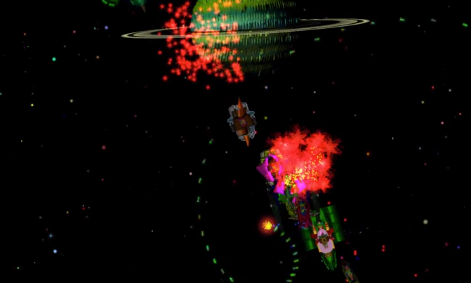 Want to practice to get a better score? Cheat a little. Unlock the madness. Push the limits of hyperspace and reap the rewards without the grind. You'll soon be fighting in what Hunter of Space Game Junkie described as "a totally different game" from where you started.
From the founder of Lost Astronaut: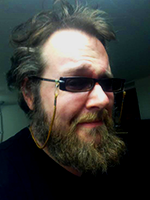 Herbert Elwood Gilliland III, Founder, Lost Astronaut Studios
Apolune was a need, rather than a project. I needed to finish something. About 13 years ago I started Lost Astronaut Studios and the Lost Astronaut Game Creation Framework (which went under several names over its evolution) - a custom-made-from-the-ground-up Windows game engine. I had 3 titles floating around in incomplete states when, out of frustration, I banged out the prototype of Apolune in 48 hours. Then, I spent considerable time over the next two months enhancing and expanding upon its original concept. Over the years I've accumulated quite a lot of "space game code" and I decided I would rope in the epic goals of games like Fringes of the Empire and set a target that was a little more tangible. Thus, Apolune was made from reuse, recycling and recreation. I hope the Itch community will embrace this alternative method of game design, and our little studio. We love indies.
Why is Apolune here on Itch?

Well, Lost Astronaut Studios, who had exclusively launched its wares on Steam, hit a marketing wall. You would think of the quarter million people that saw the game there, at least one would have bought it. Perhaps it has just become too difficult for an Indie to sell a game on Steam. Ah, Steam. For all of the promises Valve Corporation has made to me over the years - it started in 2006 with a promise from them to launch a game if I would just make it - I had never quite gotten up the courage to release a fully complete game there. Well, now we know what happens when you do that in 2018: not even a radar blip; nothing. Early Access has become "Ready for Launch" and I never quite figured out how to get people to back your promises on Kickstarter. Help keep this studio producing great new game code and content, as well as tools for other game makers, by buying our games here and on Steam. Without your support, how could I justify my addiction to games? KEEP A GAME JUNKIE WITH HIS FIX.
Will it evolve, or did you just dump this here?
Yeah! If people play it. If you come to this page and you don't see a lot of updates, that means not that many people gave-rats-a$$. I can't justify pouring time into something if I can still count the number of players on two hands. I'm interested in turning Apolune into a series of games. If I can sell 1,000 copies of Apolune, I'll gingerly produce Apolune 2, a multi-player co-op & head-to-head 2D space combat game with networking support, based on this one. Tell your friends. Ask your buddies. Spread the word, and we'll go nova. A star could be born.
To those who did ante up, thanks so much for supporting us. You're the greatest.